プラネットダゴバは[スター・ウォーズ コレクター JMY-Ryuma] のスターウォーズ、スタートレックをメインとした
オートグラフ (サイン)、ビンテージ ケナー(オールドケナー)、トイ、フィギュア、など
コレクション紹介を中心とした個人的なファン(コレクション)サイトです。

Last up date 7.21.2021
-since6.28.2000-

・STAR WARS/スター・ウォーズ コレクション
・STAR TREK/スタートレック コレクション
・COLLECTOR'S ROOM/コレクターのお宅訪問やイベントレポート
・ABOUT ME/自己紹介
・LINKS/他サイトのご案内
・WANTED/探してる物一覧

Bookmark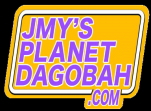 お問い合わせなど/CONTACT to JMY-Ryuma




-special thanks @mmy-

プラネットダゴバは[スターウォーズ コレクター JMY] のスターウォーズ、スタートレックをメインとした
オートグラフ (サイン)、ビンテージ ケナー(オールドケナー)、トイ、フィギュア、など
コレクション紹介と最新情報を中心とした個人的なファン(コレクション)サイトです。

Jmy's Planet Dagobah is
Star Wars, Autographs , Toys , Figures ,Vintage Kenner , Collectibles, and Star Trek, , Personal Collection Site

当サイトは個人的趣味の範囲で作成しています。
映像等に関する著作権はすべて制作者に帰属し、それを侵害する意図はありません。
また掲載されている全ての画像・テキストの、転載、複製、営利目的の活用は固くお断り致します。(__)
当サイトでは管理の範囲外にあるリンク先の内容について、一切関知しておりません。
アクセス後のトラブルに関して、当サイトの管理者及びプロバイダー/サーバーを含め、一切の責任を負いません

copy right(C) 2000-2021 JMY all right reserved.
All STAR WARS trademarks and images are (c) Lucasfilm Ltd. and TM. All rights reserved
All STAR TREK and related marks are trademarks of CBS Studios Inc.